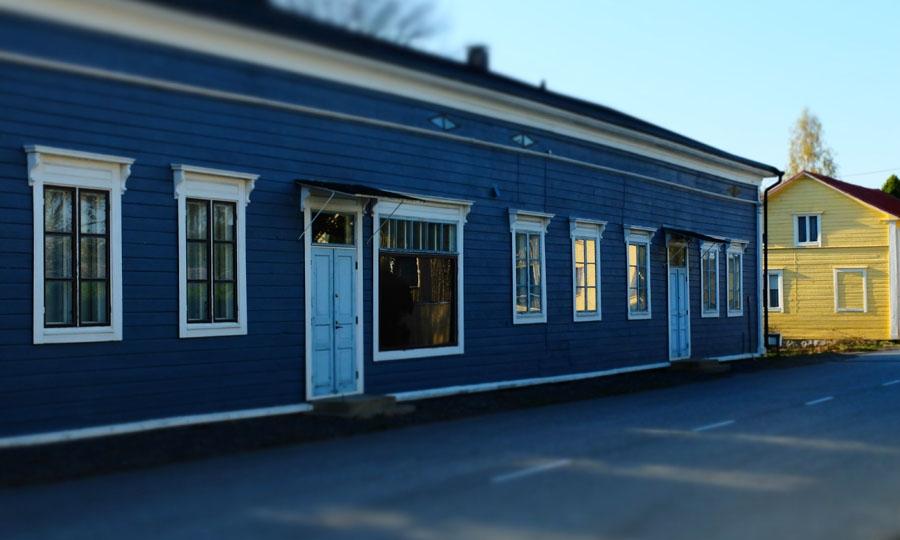 Rådhusgatan 26 - Gustav Fredrik Thuring
Gustav Fredrik Thuring
Sea captain and ship-owner
(b. 1809 - d. 1880)
Gustav Fredrik Thuring owned at least 13 sailing ships, most of them jointly with Kaskinen's pharmacist, Carl Bäcker. Thuring constructed this house in 1838, and he settled here with his bride, Adolfina Fredrika, when he was 29.
Owning ships was a risky business, but Thuring fared well. He was often aboard the ships he owned, as captain, and his crew stayed largely the same from journey to journey. Thuring was known as a kind but firm authority, a bit like a father for the sailors under him. But at sea there were special terms denoting this: ships such as Thuring's were called "lucky ships", in contrast to the 'hell ships' and "bloodboats", whose cruel captains disciplined their crew with violence.
One of Thuring's ships was the frigate "Hilja", built in 1860. This was the biggest sailing ship ever built in Kaskinen. It was crafted in the shipyard of Anders Granskog, just south of the Bladh house. Between 1795 and 1876, nearly 30 sailing ships were built there. The ship "Hilja" transported wood to England and took products such as sugar from east India to Holland.
This house had the town's biggest ballroom, for entertaining numerous guests, and a beautiful English garden. Thuring was a huge fan of anything English: he styled his hair with a few corkscrew curls next to his ears and had well-polished shoes. He also loved good food and wine, and he was famous for his well-stocked wine cellar. And, of course, that wine collection grew with each of his sea voyages.
Thuring has a small island named after him, visible just a little to the right as one approaches where the ferry docks on Eskilsö. There is a good reason that it bears his name: Thuring's ships used sand as ballast, which was emptied on the sea bottom near Eskilsö after each voyage. The sea floor is slowly rising on the west coast of Finland, and gradually this mountain of sand appeared from beneath the water. It is now called Fredriksberg.