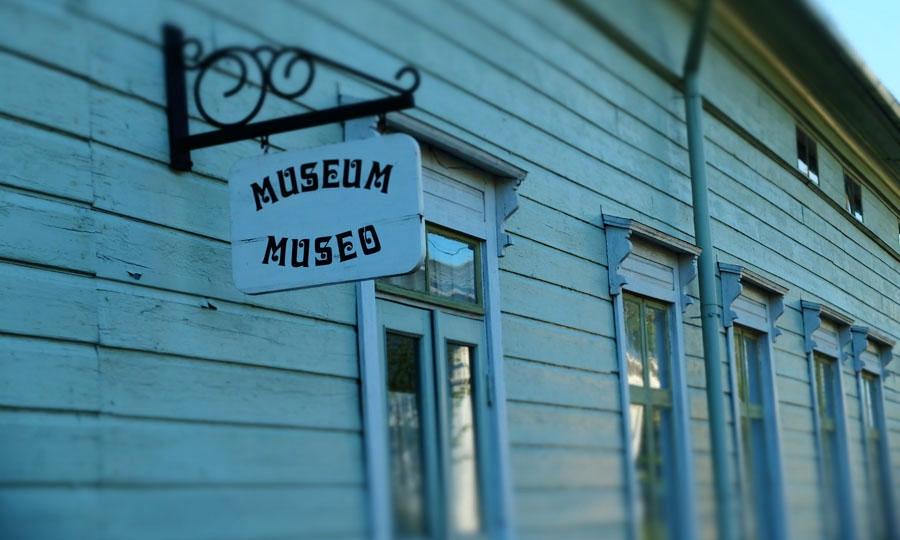 Rådhusgatan 48 - Oskar Koskinen
Oskar Koskinen
Fishmonger
(b. 1873 - d. 1951)
Oskar Koskinen moved to Kaskinen from Vaasa with his wife Hildur andfive children. He became the director of the trade company Aitta in 1916 when the family settled in Kaskinen. Aitta bought grain and hay, selling these on. Aitta also founded the first commercial fish saltery in Kaskinen, with premises on Kalaranta.
Aitta bought this building, at Raatihuoneenkatu 48, from liquor-manufacturer Renström's daughters. It became both office and residence for Koskinen. By 1922, Aitta had finished their work in Kaskinen, at which point Koskinen bought the building and took over the company's operations.
The fish saltery, while a side business in the beginning, became the most profitable operation for Koskinen. So he expanded the facilities on Kalaranta, using two sheds for storing the big fish-salting barrels. Later he rebuilt these to form a single large building. Today, that building houses the Kaskinen Fishing Museum.
Koskinen's saltery received salmon, whitefish, and herring. He often hired women and children to help out with the salting and cleaning of the fish. Fish from Kaskinen was sold all over the country, both salted and fresh. The fresh fish made their way from the Kaskinen train station to locations as far away as Helsinki and Rovaniemi. They were preserved for a few days with the aid of ice. Ice was stored under sawdust in the winter and lasted the whole summer. The fish were loaded into wooden boxes that Koskinen built himself.
Koskinen was a highly energetic and productive man who would always hurry from one place to another. He always wore his best suit, no matter the work -- he had two suits, in fact, made by tailor Heino, but both had salt stains everywhere. Koskinen didn't have time to waste on trifling matters: if a customer complained about the quality of the fish, Koskinen responded that the problem might be the customer.
Oskar Koskinen operated the saltery until his death, when his son Kurt continued the family business until the 1970s.