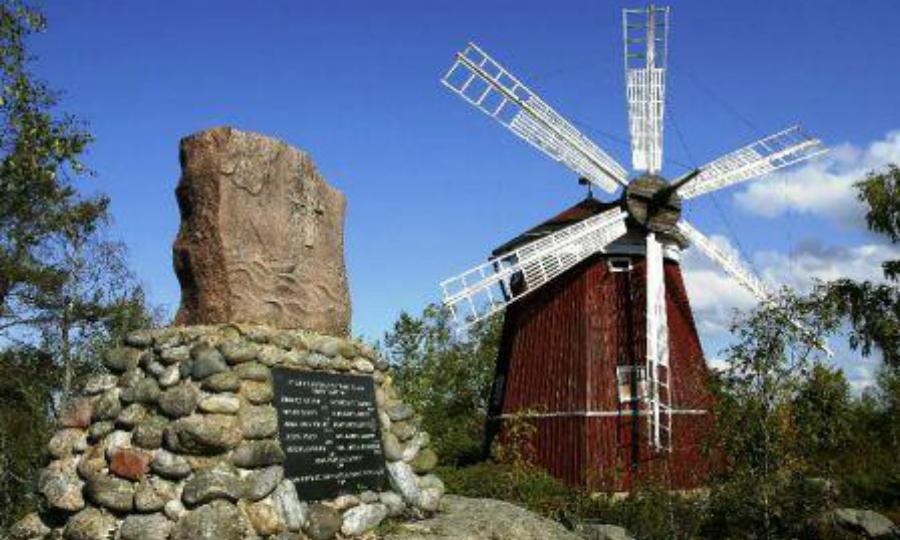 Windmill
There has been a windmill on this spot already from the 18th century. Originally it was a sawmill. The current mill has been built in 1848 in Närpiö, and was transported here from its original home in 1954. It resembles the Dutch-style mill that once stood here, however the one we see now has not been a functional sawmill after it came to Kaskinen.
Memorial for drowned fishermen
Right next to the windmill there is a memorial stone and anchor. Eleven fishermen drowned in a storm in the night between 4th and 5th of September in 1854. The night had looked good for fishing so there were many fishing boats out. Unfortunately a severe strom came out of nowhere and the fishermen had little chance to escape. It is called the night of Moses, as 4th of September is Moses' day in the Finnish calendar. For decades to come this date was a taboo - one would not go out on the sea on the 4th of September.