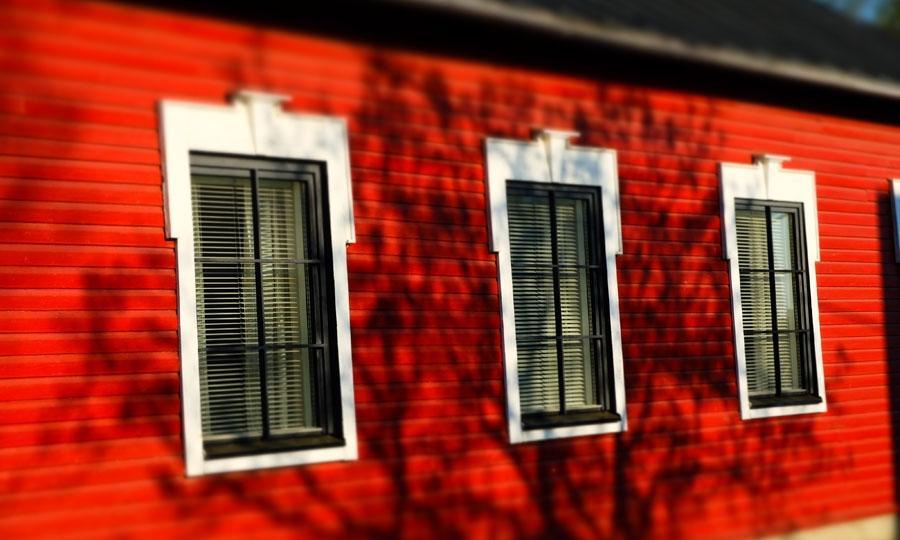 Rådhusgatan 3 - Helga Söderström
Helga Söderström
Painter and teacher
(b. 1849 - d. 1936)
This house is one of the oldest in Kaskinen. It has stood here since 1785. Over the centuries, many owners have each put their mark on its look.
One of those owners was wealthy ship-owner Carl Jakob Grönberg. When he bought this house, in 1838, he united the land with the neighbouring plot at Raatihuoneenkatu 1. There he built a stately 16-bedroom mansion that is now lost to us - it burned in a great fire in 1878, along with the house that used to stand across the street. At the time of the fire, the house was already owned by artist Helga Söderström's father, Olof Fredrik, a high-ranking police officer and a bailiff. There was speculation that an arsonist was on the prowl that night. The house across the street, which caught fire second, belonged to a judge. Probably the two men with the most enemies in town.
Helga's mother, Julia Viktoria Kullberg, had been a lady-in-waiting with the Swedish royal family in Stockholm. As Helga's parents were members of high society, it was appropriate to send Helga off to study art. At the age of 22, she left for Helsinki's art academy. The male students at this school often ridiculed the 'painting little girls'. But Helga was regarded as truly talented, along with another female painter of the era, Helene Schjerfbeck.
In Helga's time, Paris was not yet popular among painters. Instead, in 1850-1880, the most promising students were sent to study at the Dusseldorf Academy, in Germany. Helga was among them. There, she joined the Dusseldorf school of painting, painters who typically chose dramatic and detailed landscape motifs for their works.
Helga Söderström's landscape paintings were well received in the Finnish art world, and she had many exhibitions. However, as a woman at her point in history, her chances of becoming a truly acclaimed painter were limited. So she devoted herself to teaching art.
When her father died, she inherited this house with her sister Agnes, who had become widowed early in life. The two sold the empty lot that remained, then renovated and expanded this smaller building to be their home for the rest of their lives.